Online positions: Mayser in search of specialists
Due to the shortage of skilled personnel, enterprises in the Ulm area have long faced the challenge of finding candidates for open positions in skilled trades and industrial occupations. That makes it all the more important for Mayser to be represented at such events as the Young Talents Day in Neu-Ulm's Ratiopharm Arena. This year Mayser again used the opportunities offered by the event for meeting and talking to potential future employees from diverse technical fields.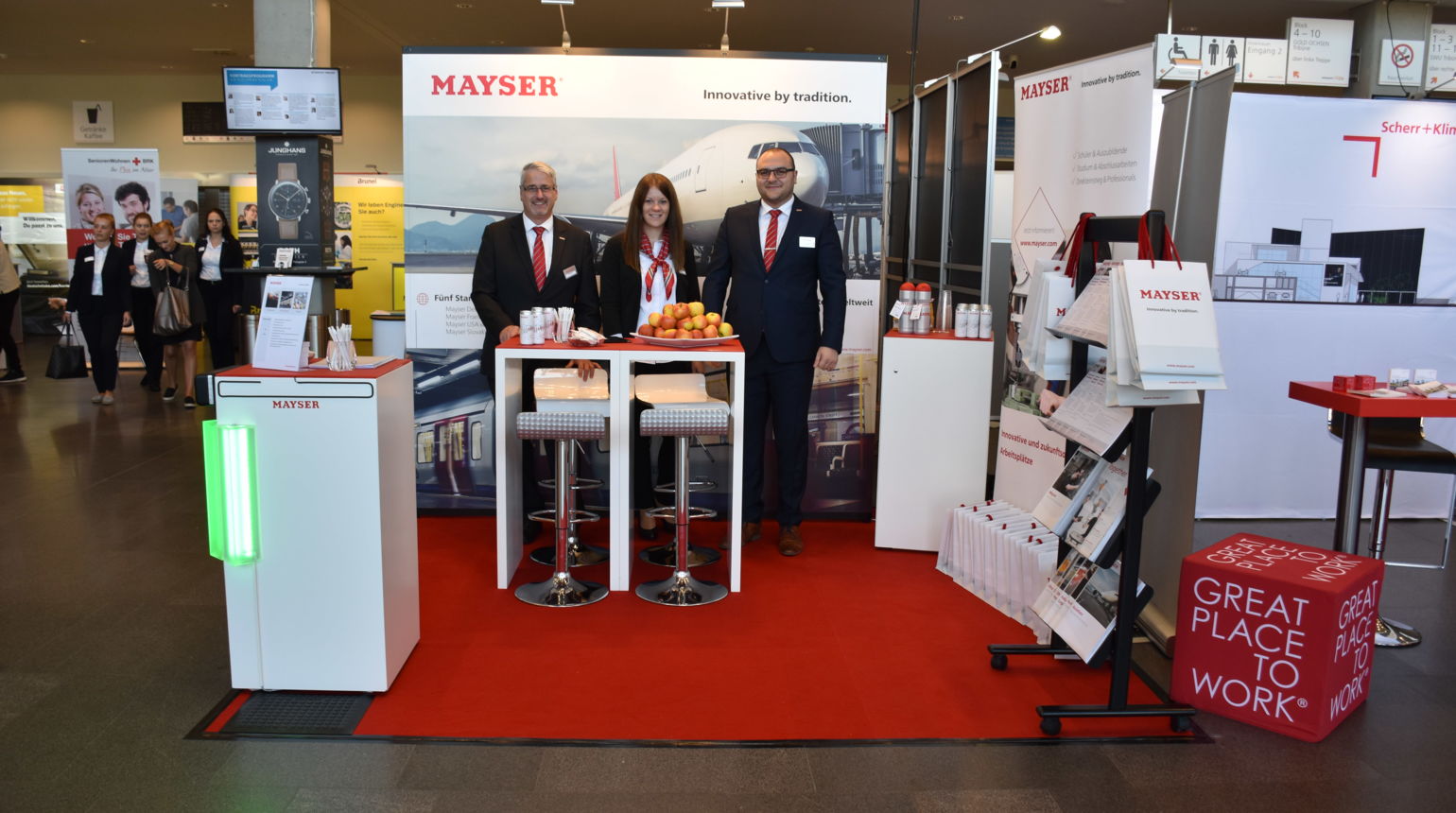 Many employees appreciate the attractive conditions offered by Mayser as an employer: high-quality apprenticeships and vocational training, flexible work time models, and diverse employee events, such as the summer festival. To give potential candidates the opportunity to learn about Mayser's qualities as an employer, the company attended this year's Young Talents Day in Neu-Ulm on 13 October. Director of Human Resources Stefan Groer, HR officer Sandra Handerer and Director of Sales Zeni Sulejmani presented the company to an attentive audience, followed by numerous interesting conversations.
Young talent sought
Currently Mayser is seeking application engineers, project engineers, measuring technicians, software developers, industrial designers and company electricians. A position is also open for a thesis in plastics/mechanics, and for the next training year there are trainee positions in process mechanics and warehouse logistics. Many interesting positions, in a very good working atmosphere with high potential for development.
Come to Mayser
If you were unable to attend the Young Talents Day, click here for a list of all open positions at our company:
More News?
Learn all about the worldwide activities of the Mayser Group in our News section.
All News