Strong team effort brings Mayser all the way to the quarter-finals
On 6 July 2019 Mayser competed with more than 20 other teams in the traditional West Allgäu company football tournament. As opposed to previous years where the team consisted exclusively of employees from Lindenberg, players from Ulm joined the team for this year's tournament. Ideal weather conditions for football provided the perfect setting for an enjoyable day of team play beyond the workaday world.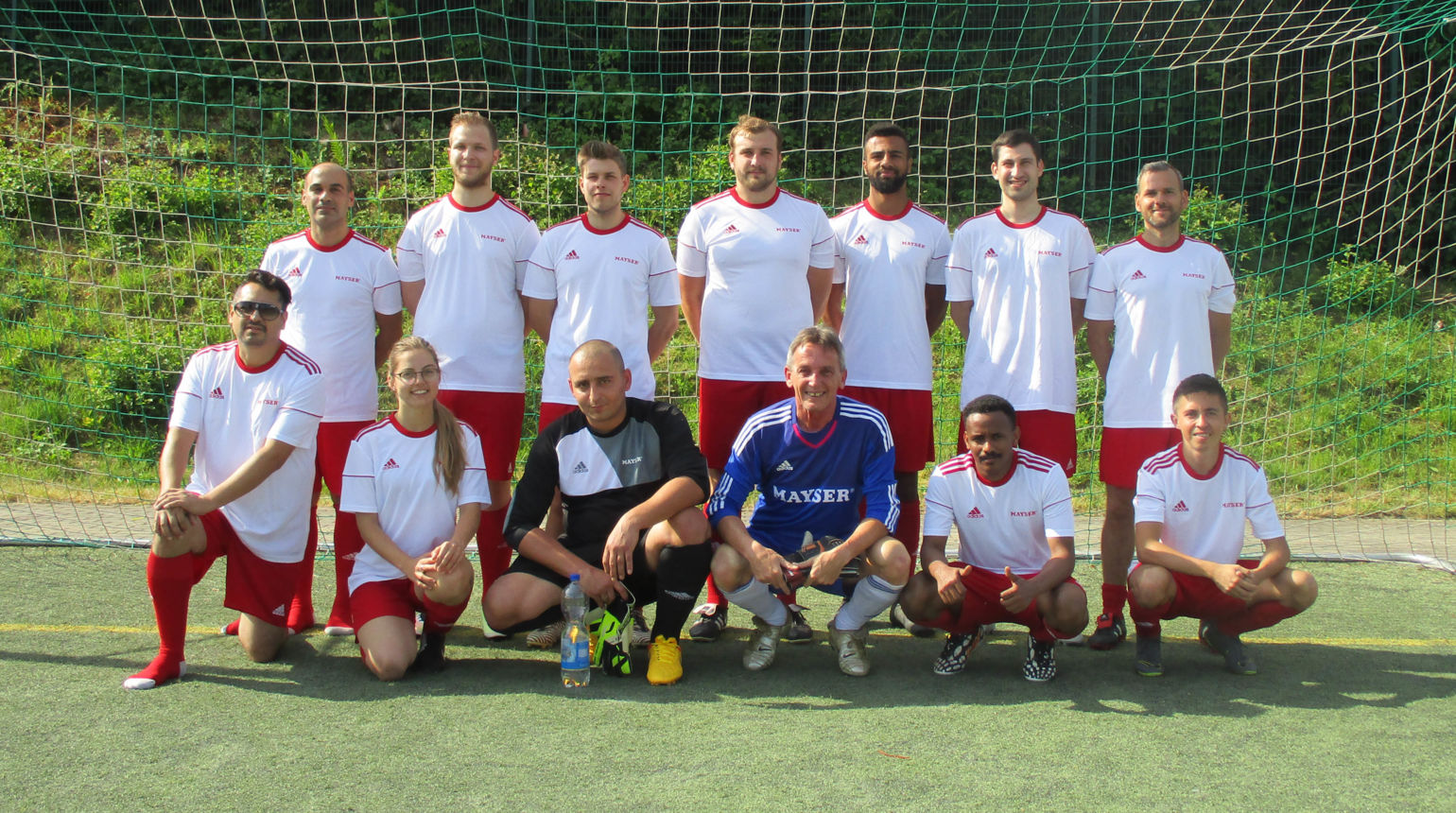 Even if the main goal was to have fun, the players made every effort to excel. Without the benefit of practising together the team played a good, fair match that captivated the spectators. The Mayser team performed convincingly in the preliminary round and qualified for the last sixteen. After another victory they advanced to the quarter-finals, which was the last match of the tournament for Mayser. Despite having been defeated the players kept their heads high. The goal for next year: to make it to the semi-finals together!
Do you want to join the Mayser team? We look forward to your application!
Learn more
More News?
Learn all about the worldwide activities of the Mayser Group in our News section.
All News