Mayser gains PSI as new sales partner
This year Mayser gained PSI, which specialises in pneumatics and sensors, as a new sales partner. This cooperation will allow Mayser to further expand the sales network in Ireland and to provide extensive consulting services for the customers located there. Another advantage: We can better assess the local market situation and respond faster to changes. Mayser employee Kim Wiker has already visited PSI, to prepare the team for its new task in an in-depth product training program. The cooperation can therefore begin as planned on 1 July.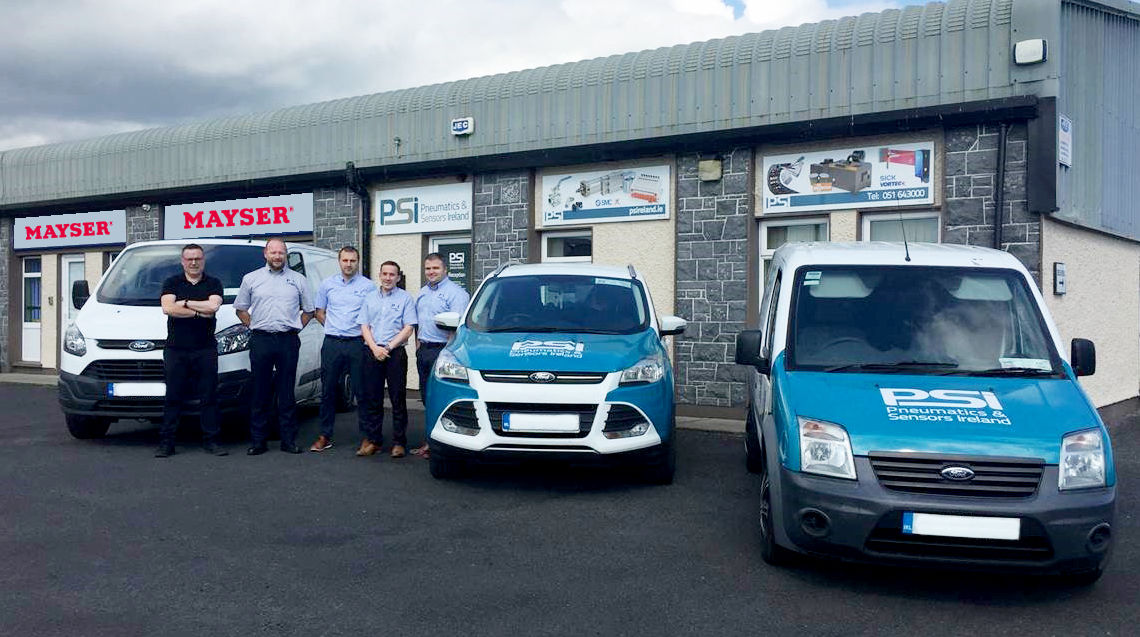 The Irish experts
PSI founder Michael Murphy has 20 years of experience in the industry. In 2013 he founded his own company, PSI, with headquarters in Piltown, in southern Ireland. PSI represents leading brands in the areas of pneumatics, sensors, automated processes, and vacuum technologies. All of these sectors include non-intuitive products, such as the USi®, in their product portfolio. In such cases, in-person consulting and the ability to demonstrate the product to the customer can be very important for successful marketing. In addition to the company's broad expertise, close relations to other firms in the sector make PSI the ideal partner for Mayser.
For more information click here.
More News?
Learn all about the worldwide activities of the Mayser Group in our News section.
All News