Working in a team and learning from each other: This is what you can expect during an apprenticeship at Mayser.
We offer training opportunities in exciting and varied professions in a company that develops and produces futureproof products. Currently, we are training 24 apprentices for our own workforce.

We are determined to give our apprentices the best possible preparation for their careers. That's why they work on various projects during their training. We focus on boosting their personal development and also testing their limits – for instance during a project week in Ulm, in helping to organize the Ulm Education Trade Fair, or at the Apprenticeship Fair in Lindenberg.
"As a process mechanic apprentice for plastic and rubber engineering, I am getting to know the many sides the profession better. I can apply my craftsmanship during interesting projects and enjoy the great cooperation with others in a team. If I have questions, I always turn to my colleagues. They are on hand with help and advice."
Learn more about our apprenticeships
Ulm

Maschinen- und Anlagenführer/-in

Mechatroniker/-in
Do you want to know what working at Mayser means?
Our news will keep you up to date on current events at our company.
Meet us in person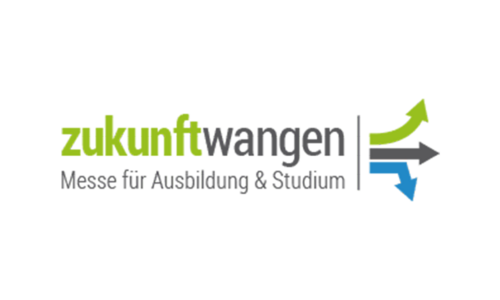 Mayser to present opportunities to the trainees of tomorrow
After the huge success of the previous year, Mayser will return to the "zukunftwangen" career fair in Wangen/Allgäu, to present the company's attractive training opportunities to school students and graduates.
All events
FAQ – apprenticeships
How do I apply correctly for an apprenticeship?

We prefer to receive online applications. See the following document (Application tips) for instructions on how to compile and submit your online application.

Your application gives us our first impression of you. That's why you should make sure your documents are complete (cover letter, CV and your last three school reports). When applying online, please state in the subject line of your cover letter what apprenticeship you are applying for.

Are company tours available for school classes?

Are company toWe'll be happy to give your school class the opportunity to get to know our company, products and apprenticeships at first hand. That will give your pupils practical knowledge and an initial insight into our company. Please send your request to ausbildung.ul@mayser.com or ausbildung.li@mayser.com available for school classes?

Do you support schools with careers advice?
Your internship at Mayser
Do you want to get to know Mayser and what you can expect in an apprenticeship or profession? We offer various internships: from one-week tasters for school pupils to career-finding internships up to mandatory internships for university students that provide a comprehensive insight into our company.
Application tips
#1 CV
Your CV should be clearly structured and include your full contact data (including phone number and email address). Usually, a good application photo is an advantage, but it isn't mandatory. If you decide to submit a photo, place it on the cover page or on your CV. Apart from detailing your school education, you should also highlight your strengths and abilities. Feel free to mention private activities if they are relevant. We recommend that you sign the CV, however this is not mandatory and therefore not a reason for rejection. A signature makes little sense in an online application, but if you send your application by post, a signature along with the date can be an advantage.
#2 Job advertisement
If you apply for an advertised job, refer to the advertisement. State precisely which job you are applying for as well as the date of publication and where published (newspaper, magazine, online job platform etc.). Many companies continually place adverts for several jobs in various media.
#3 Application
Every application has its own character and says something about the applicant's personality and nature. You make a first impression with your application. That's why you should take your time and compile your application documents carefully, completely and without any mistakes. Ideally, email your application documents as a PDF file to the address stated in the job advertisement. The file size should not exceed 4 MB.
Vacancies
We look forward to your application.
Vacancies
Do you have any questions?
We will gladly provide you with information.